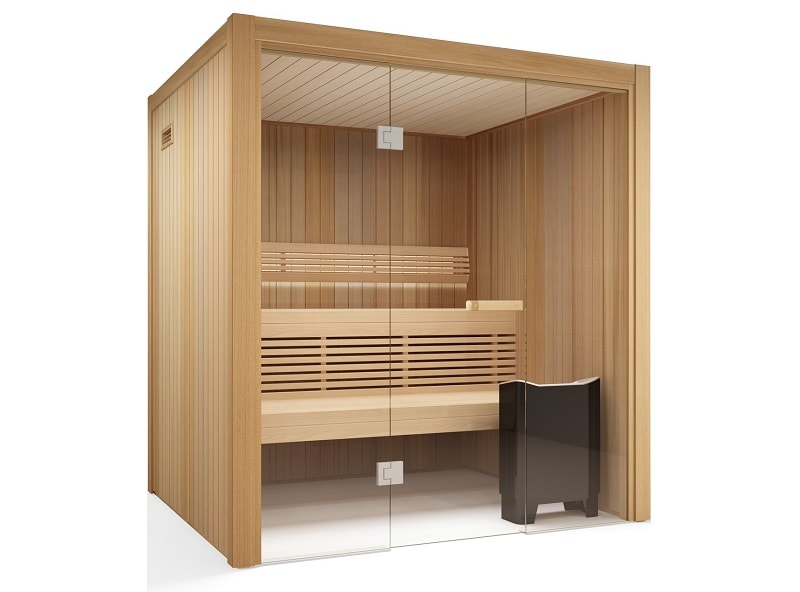 The Glass Front Harmony Sauna is our most popular model. The modular design of the sauna enables incredible variances on size and design whilst allowing for a quick installation process.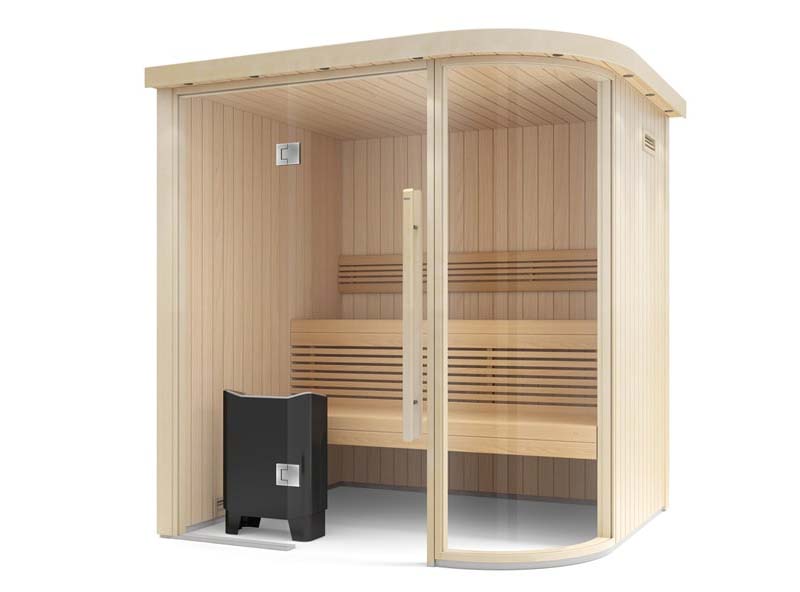 One of the most aesthetically pleasing options the Square with Round Glass Corner option has not just a glass frontage but also a beautiful curved glass corner section.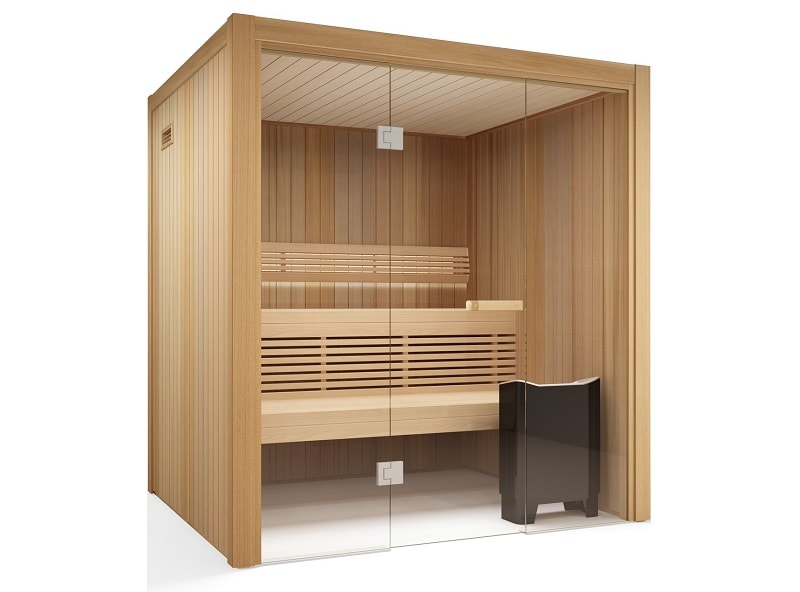 Our Glass Corner option allows for a beautiful cross sectional view from inside your sauna. Customise your lighting and door options to really create your own aesthetically perfect sauna.
Perfect for fitting in large room the Square is one of our most popular options. Able to have a clear glass frontage or solid panelling up to the door the possibilities are endless. The Square is a modular sauna and as such you are able to completely tailor the design and size to your own specifications.
If you available space is tight or you have a walkway section that needs to be kept clear & unobstructed, then the Corner sauna is the right option for you. You are able to specify which corner of the sauna should have the angled side so that we can customise to fit within your property.
Design and customise your dream sauna with Marquise Spas. You can choose and design all elements of your sauna from size to shape and positioning, visualising your customised sauna using the sauna design function.